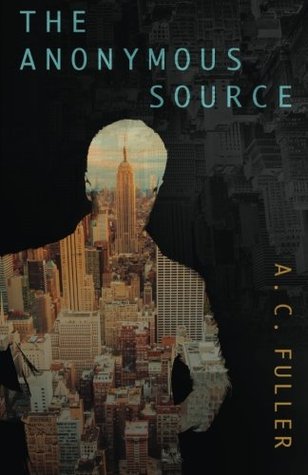 Release Date: June 12th 2015
Publisher: Booktrope Editions
Pages: 352
Find It On: Goodreads. Amazon. 
A shocking news story, buried evidence and witnesses turning up dead, who is behind this conspiracy?
Synopsis:
One year after the 9/11 attacks, Alex Vane–a brilliant reporter for The New York Standard–wants nothing more than to break into the flashy world of TV news. But when he uncovers the scoop of a lifetime, his tightly controlled world is rocked: his editor buries his story, a source turns up dead, and Alex finds himself at the center of a violent media conspiracy. 
As he receives tips from a mysterious source, Alex enlists the help of a captivating professor, Camila Gray. Aided by an Internet genius, a billionaire's sexy widow, and a washed-up sports reporter, Alex and Camila discover a $500-million secret that could derail the largest media merger in history.
 
It's a secret that unearths dark memories from Alex's past. It's a secret that leads back to the morning of 9/11. And it's a secret that could get them both killed.
Review:
Hello and welcome to the blog tour for The Anonymous Source, run by the lovely Sage's Blog Tours. This book is a really fascinating and exciting read. I must start off by saying that thriller books are not really my thing, but once in a while one crops up that just blows me away, and The Anonymous Source is definitely one of those books. Recently I've been reading a lot of fantasy and science fiction, so it was wonderful to read a book grounded in the here and now, and that was something that particularly struck me about this book. It feels real. I felt like I could be in New York at that moment. The detail is brilliant and the author paints a very vivid and real picture of the bustling city streets.
The plot is a pretty fast paced one, but it doesn't skip over details and definitely keeps the reader entertained and itching to know more. Fuller's writing is a pleasure to read and it's easy to get completely immersed in his prose. There were several times where I sat down for a few minutes to read a chapter and before I knew it I'd been sitting for over an hour.The story is an exciting one, lots of clues are left and the reader definitely has to try and root out all the details behind the conspiracy. It's an absolute pleasure to read and given its setting during the aftermath of 9/11, it adds another layer to an already intriguing and fascinating story.
The characters are also really fascinating ones. Alex Vane is an interesting character to follow around. He's determined, something of a playboy but ultimately has a good heart.  While Alex is a great character, for me Camilla stole the show a little. Her and Alex make the perfect team and she's such a great character. I won't say too much about it so as not to spoil the story, but this one is definitely a book worth reading. If suspense thrillers are your thing, or your looking for something a little different this summer, add The Anonymous Source to your reading list.