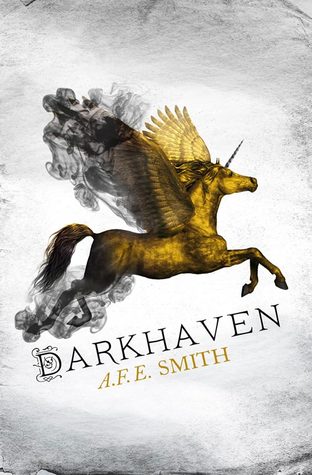 Book Boom: Why It's A Great Time To Be A Reader
Most authors are readers as well as writers. I've been obsessed with reading since I was two years old, and even becoming a published author and seeing 'behind the scenes' hasn't changed that. If anything, I love books now even more than I did when I was a child, because I can appreciate how important they are to humanity in general, not just to me. So for the third and final week of my blog tour, I'm focusing less on writing and my own book, and more on reading. And here at The Bibliophile Chronicles, I thought it would be appropriate to talk a little bit about why I think this is such an awesome time in publishing history for readers.
Like many reading addicts, I have a house that's full of bookcases, and every bookcase is stuffed full of books. They overflow onto the floor, and there are more of them in boxes that I simply haven't found the space for. Even my toddler's bedroom contains a full-size bookcase that's overloaded with children's books (start 'em young). I love my books. I would
never live in a house that didn't have walls lined with reading material. Yet at the same time, a few years ago it became clear that something would have to change. I was simply running out of space.
And that brings us to reason #1 why it's a great time to be a reader: ebooks! My husband gave me an e-reader when our first child was a baby, and it was a revelation. I didn't have to find space for my new books any more. I could carry them with me wherever I went. If I wanted something new to read, I didn't need to pack the baby up and bundle him off to the store; I could just download the book of my choice. Of course, I didn't stop reading printed books, because I'll never stop reading printed books. But as a way to discover a whole raft of new authors at very reasonable prices – and try out books and genres I might never have tried before – and grab the entire back catalogue of an author I fell in love with, without having to worry about where I'd put it … wow. I've been reading the vast majority of my books in electronic format ever since.
And of course, the availability of ebooks also leads directly to reason #2, which is the number of
new authors out there to find. Although I'm with a traditional publisher, I read very widely: books from big publishers, books from indie publishers, books from self-published authors. I've found amazing books in all three categories. It's wonderful to have access to all these voices that might not have been heard before, and to be able to read things both within and outside the mainstream. Whatever your interests, and whatever style and genre you prefer, there's always something new to find.
Of course, that presents the challenge of deciding which books to try when there are so many to choose from – and that's where reason #3 comes in. Readers have more ways to find out about books than ever before. Instead of relying on a handful of paid critics with very specific opinions and criteria, we can get recommendations from other people like us. Whatever you like, there's bound to be a blogger out there with similar tastes. And with sites like Goodreads or online stores like Amazon, it's also possible to get a quick yet thorough impression of whether a book is likely to be of interest to you. I often stand in awe of reviewers and the detail they go into – and it's rare that I'll buy a book without reading at least a handful of reviews.
I'm not sure what the future of publishing holds. As a writer, I might be concerned about the driving down of prices and whether anyone will be able to earn a living from writing in the future, given that readers expect their ebooks to be far cheaper than their printed copies. But as a reader, I'm really looking forward to all the new books I'm going to discover in the years ahead. As a reader, I don't think there's ever been a better time to love reading!
Darkhaven, Anna's début book is out now, check it out here!